Visit/Tours
Bring a shopping bag. Everything is for sale.
Scroll down to see all of our Tours, Hunts, Concerts and Much More!
Proceeds from tours, events & exhibits go to support our heroes & artist-in-residence program.
Children under 17 must be accompanied by an adult at all times. (1 adult to every 4 kids is required)
Reserve in advance online to ensure availability. All tours are self-guided. Groups of 30 or more click here.
Reviews

"Fun and unique experience!"
— Starr Horton
more reviews
Visit Announcement
Reserve in advance online to ensure availability. All tours are self-guided. Groups of 30 or more click here.
Most Popular - Every Step Tells A Story
(on-line reservations required)
Proceeds from tours, events & exhibits go to support our arts and social justice programs. Children under 17 must be accompanied by an adult at all times. (1 adult to every 4 kids is required) Visit nearby restaurants
Hours: Tours (based on availability) Sunday — Wednesday 9am - 6pm, Thursday, Friday, Saturday 9am - 9pm (Minimum time needed 45 minutes. Maximum tour time 2 hours). Over 100 rooms (guaranteed to see at least 60). Over 80 secret doors (guaranteed to be able to find at least 32 — if you find 2 you are above average).
---
Proceeds from tours, events & exhibits go to support our arts and social justice programs.
Sit back relax, suspend your disbelief & enjoy the magic and fantasy of our events. Dream a bit yourself.
Exhibits - Every Step Tells A Story Artist Archives
Immerse yourself in the legacies of artists, musicians, thinkers and heroes, all united in their common capacity and unquenchable desire. . . . to dream. (Minimum time needed 45 minutes. Maximum tour time 2 hours) Over 100 rooms (guaranteed to see at least 60). Over 80 secret doors (guaranteed to be able to find at least 32 — if you find 2 you are above average). These exhibits are included in all tours.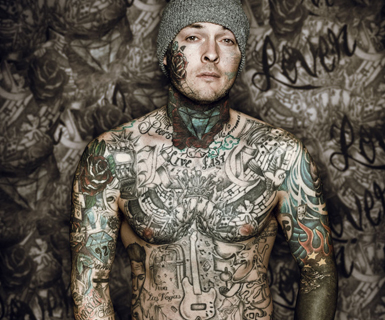 Character, Not Characters
CADE MARTIN: World's Top 200 Photographers
Character, Not Characters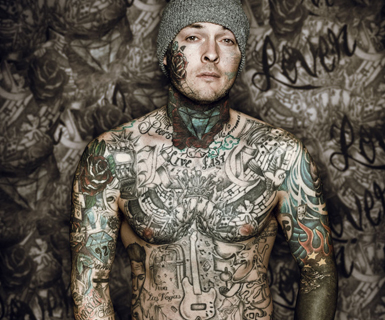 A new photography exhibit from Cade Martin

Inspiration doesn't play by many rules. It rides in on the wind and shares your coffee break. Recently during a project, a client and I got to talking about tattoos. She mentioned a tattoo festival being held in the Washington DC area in the coming weeks. There it was, the spark of inspiration. I don't have any tattoos myself but the thought of all those people with their stories essentially written on their bodies was something I felt an immediate pull to photograph. I'm always seeking characters and these were characters I wanted to capture.

EXPERIENCE THE SHOOT >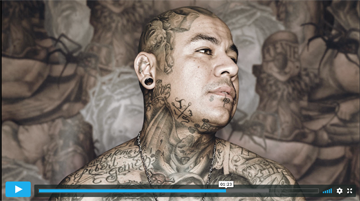 These portraits are so alive with stories, the backgrounds amplifying the investment in expression. These people had amazingly detailed, as well as personal, tattoo work, it was such a clear commitment of time - and money - on their part. The whole experience turned out to be a blast - talking and working with people from all walks of life bonded by their ink. It's been amazing to spend a few minutes with these people and to make their portraits. I find the end product captivating, mysterious and revealing. But, I still don't have any tattoos.

ABOUT CADE MARTIN:
Named one of the 200 Best Advertising Photographers in the world -- Cade's meticulous attention to detail helps shape an environment that echoes the real world. Filled with strength and clarity, perfectly composed and lit with a simple elegance, his photographs touch the deepest emotions.

Cade Martin has shot for some of the most iconic brands in the world including Capital One, Discovery Channel, Target, Marriott International, and Starbucks to name a few.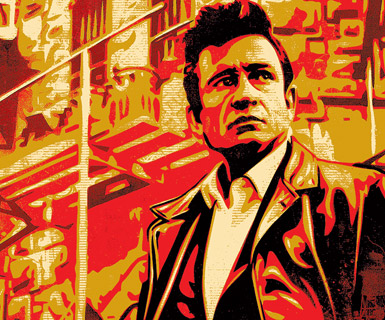 American Civics
Shepard Fairey & Jim Marshall
American Civics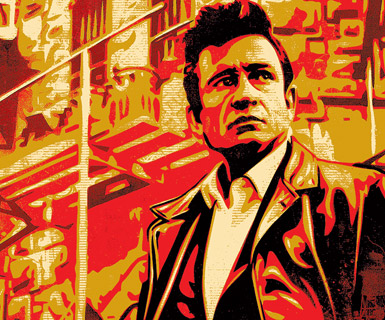 The first-ever collaboration between acclaimed contemporary artist Shepard Fairey and the estate of legendary photographer Jim Marshall. In it, Fairey interprets Marshall's iconic photography from the 1960's, including images of Johnny Cash, Cesar Chavez, and Fannie Lee Chaney, with five new works, vividly depicting the humanity behind some of our country's enduring social justice issues: Voting Rights, Mass Incarceration, Workers' Rights, Gun Culture, and Two Americas. The art of American Civics gives a face to these issues to cultivate dialogue and encourage vigorous solutions to problems that have divided the country and eroded the core of the American ideals.
Learn more

Generously donated by Michael Jensen, President/Founder Jensen Communications Inc. Jensen Communications, Inc. is a media, marketing and management firm specializing in public relations serving a diverse range of clients in entertainment, business, cause-related politics and the arts.
Learn more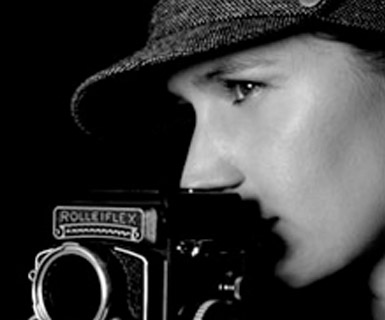 Rythmic Rebels
Sandrine Lee
Rythmic Rebels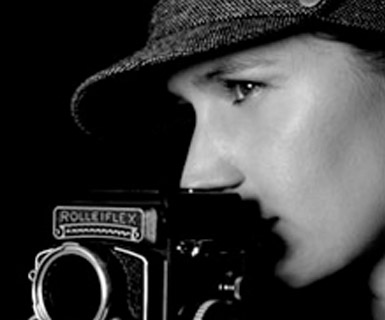 French born photographer Sandrine Lee has lived, studied and worked in NYC for over a decade. Via her husband, Will Lee, she has entered the music world and made it her main photographic playground.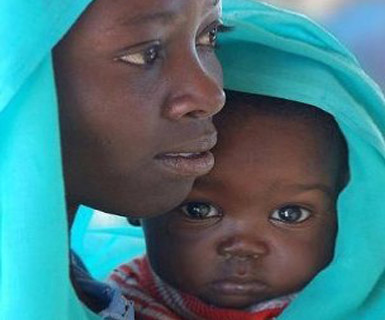 Faces of Hope
Chip Duncan
Faces of Hope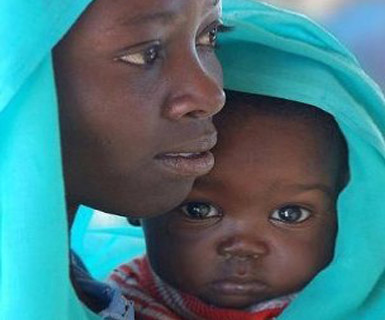 Filmmaker, author, photographer and recipient of more than 100 national and international awards for his work, Chip's images appear in the book Enough To Go Around - Searching for Hope in Afghanistan, Pakistan & Darfur. An exhibition of his images premiers at the 2011 World Peace Festival and this fall at O Street Museum Foundation.

This event benefits Relief International and
O Street Museum Foundation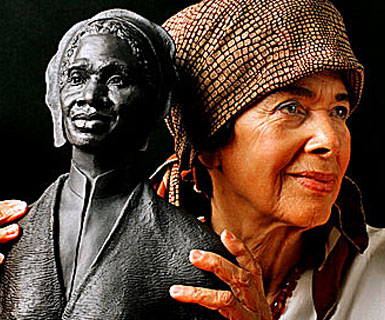 Artis Lane
Designer of Rosa Parks' Congressional Medal of Honor
Artis Lane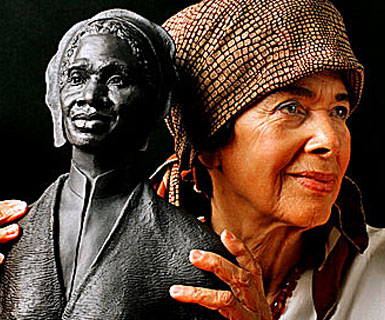 Artis hails from North Buxton, a small town in Canada near Ontario that is largely populated by the descendants of slaves who escaped using the Underground Railroad. In Artis' words "My Civil Rights images led me naturally to ideas about what and who we are outside of race. I went from there to the most important body of work, the metaphysical images of generic man and generic woman emerging out of the ignorance of material concepts and evolving into spiritual awareness."
Her family moved to Ann Arbor, Michigan when she was a toddler, and throughout her childhood she became interested in drawing and painting. She received a scholarship to the Ontario College of Art in Toronto. Upon graduation, she continued her education at the Cranbrook Academy of Art and moved back to Detroit with her new husband, Bill. She became a close personal friend of Mrs. Rosa Parks while there.
While in Detroit, she painted and sculpted portraits of many political and business leaders of the day, including members of the Ford Family, Governor George Romney and Mayor Coleman Young. From there she moved to New York, Texas, New Mexico and Mexico City before settling in Los Angeles.
Artis created the Congressional Medal of Honor that was presented to Ms. Parks in 1999. Lane has designed multiple sculptures of Mrs. Rosa Parks, which can be found in the collections of the Smithsonian Portrait Museum and The Mrs. Rosa Parks Museum located at Troy State.
The National Congress of Black Women commissioned her to create a bust of women's rights activist and abolitionist Sojourner Truth which was unveiled in 2009 by former First Lady Michelle Obama in the Emancipation Hall of the Capitol Visitor Centre. Truth was the first woman to be honored with a bust at the U.S. Capitol.
Artis's impressive list of commissions also include sculptures of President George H. W. Bush, Walter Annenberg. President Barack Obama, First Lady Michelle Obama, Gordon Getty, Nelson Mandela, Henry Kissinger, Oprah Winfrey, President Reagan, Jaqueline Kennedy and Michael Jordan.
Lane's sculpture was described as "primarily concerned with portraying what she sees as enduring spiritual truths. These truths are that the growth of spiritual awareness is continuous and that nobody ever arrives at perfection. In addition, spiritual awareness connects humans with a universal force." by the St. James Guide to Black Artists.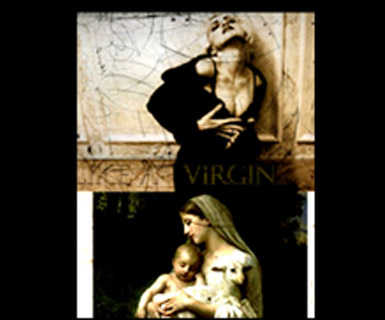 First Ladies of Rock
Gerald Johnson
First Ladies of Rock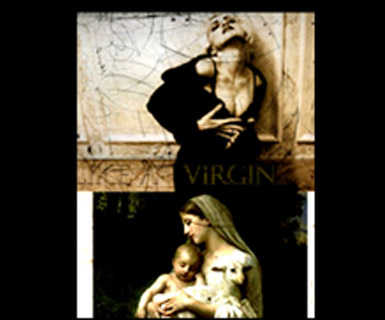 Gerald Johnson's art can be found in the National Gallery of Art, The White House, and the Treasury Department, as well as over three hundred corporate collections in America, Europe and China.

He was born in Pittsburgh Pennsylvania and now lives in the DC area. He earned his fine arts degree and completed his graduate studies in printmaking and painting at Carnegie-Mellon University and the University of North Carolina.

"The O Museum has challenged my creativity and championed my art. Every artist's dream is to find a receptive audience for their work. Twenty-five years ago, carrying 10 tiny collages into this mysterious house on O Street I found that audience; always saying "Do what is in your heart."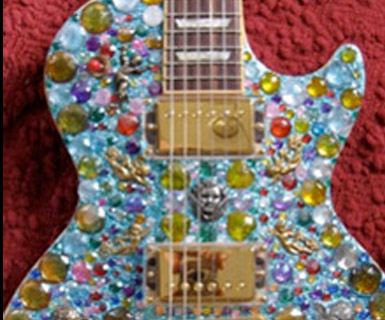 Crown Jewels of Music
Nina Miller
Crown Jewels of Music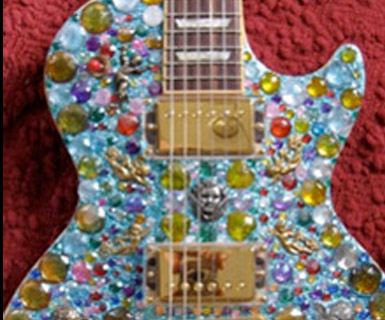 Nina Miller loves all animals, some people, music, books, sparkly things, and all things vintage. Perpetually getting lost, but with a strong inner-compass, she resides in Nashville with her little monster, Oliver.
Founded in 2002, The Gibson Foundation is committed to making the world a better place for children by creating, developing and supporting programs and other non-profit organization in their efforts to advance education, music and the arts, the environment and health and welfare causes. Nina is the Executive Director of The Gibson Foundation.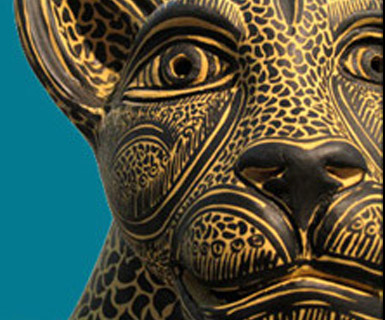 Nomads
Indigenous Mexican Art & Culture
Nomads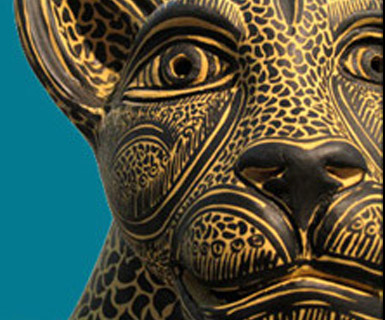 Nomad Indigenous Mexican Art & Culture Exhibit

This wonderous collection showcases mexican contemporary indigenous arts & crafts, created by world renowned artists, and has exhibited in Montreal, Boston and New York. The D.C. exhibit is supported by the Mexican Cultural Institute of Washington DC.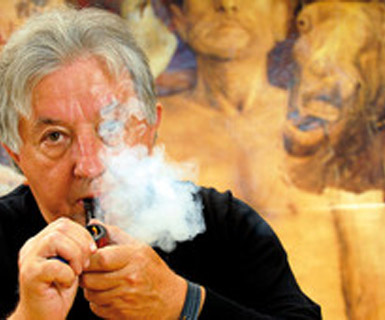 Ottoman Magic
Mersad Berber
Ottoman Magic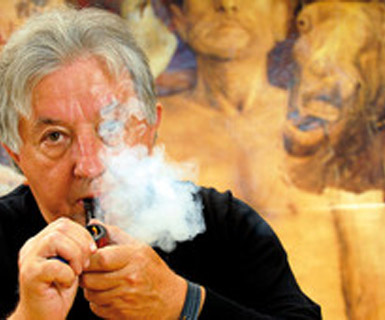 Mersad Berber is one of the greatest and most distinctive Bosnian painters and graphic artists. His inspiration is derived from Bosnia, its Ottoman past, and its people. An honorary member of the Russian Academy of Arts, he has received approximately 50 awards and he has had exhibits in cities all over the world, from London and Madrid, New York to Moscow, Jakarta and New Delhi.
Experts consider him to be one of the greatest post-Classic artists in the world. His most significant projects were "Chronicles of Sarajevo", "A Trip to Skender Vakuf", "Srebrenica", "A Homage to Vlaho Bukovac", and "Ottoman Chronicles" among others.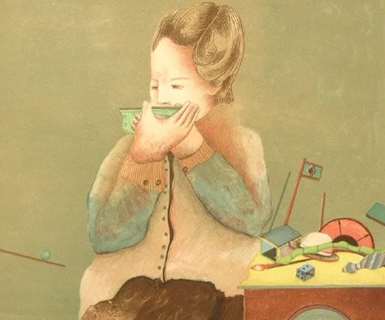 Elie Abrahami
The Bridge From Persia to Paris
Elie Abrahami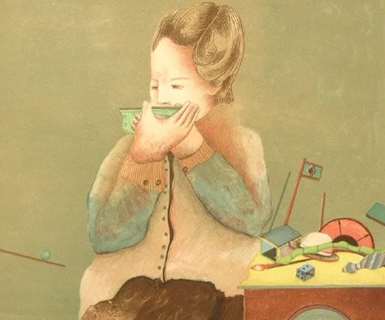 Elie Abrahami has spent 1/3 of his life in Persia, Israel and France. He grew up in a strict orthodox Jewish family with 11 children in Persia, where it was against the rules to read or write. The family emigrated to Israel, where he was conscripted into the Army. Even though Elie was 5'2" he continually got into fights and was thrown in Israel's military prison, where he was taught how to read and write. For a while he was in charge of burning the garbage at the prison, and he started to use the black soot from the flames to draw pictures of Warren Beaty and Marilyn Monroe for cigarettes. An Israeli government official visiting the prison saw his drawings and asked to meet the artist. They immediately released him from prison and gave him a scholarship to the Avni School of Fine Arts, Tel Aviv, from 1964-1968. Later he attended the École des Beaux-Arts, Paris, from 1970-1972. He has been living and working in Paris since the late 1960s. Abrahami has had numerous one-person exhibitions both in the United States and throughout the world. His works can be found in the collections of the Metropolitan Museum of Art and the Museum of Modern Art, New York, and internationally in public and private collections, including the Tel Aviv Museum and the Rothschild Collection, Paris. Today he speaks 15 languages and has been an artist in residence at The O Museum in the Mansion many times.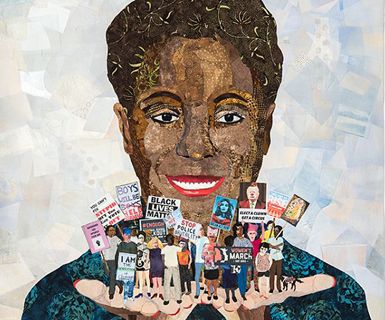 Alice Beasley
Art of Illusion - Artist Talk
Alice Beasley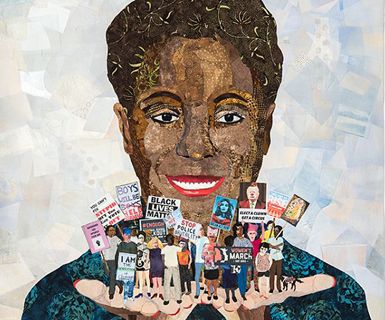 Fabric is her chosen medium of expression through which she creates realistic portraits of people and objects.

Her work has been exhibited in many venues throughout the United States including the American Folk Art Museum in New York and the Smithsonian Anacostia Museum as well as abroad in Madrid, France, Japan and Namibia. Her work has been purchased or commissioned by a number of individuals and public entities including the County of Alameda, Kaiser Hospital, Highland Hospital and the Sunnyvale Medical Facility.

From the artist: "I find color, light, shadow, line and value in the pattern of ordinary household fabrics. From these I snip small pieces which I arrange and fuse into a figurative composition. As such the work grows from within rather than being applied to the surface of a canvas by paint, pencil or similar drawing tools. When the image is complete, I sew it together with the stitch line constituting the final "drawn" line."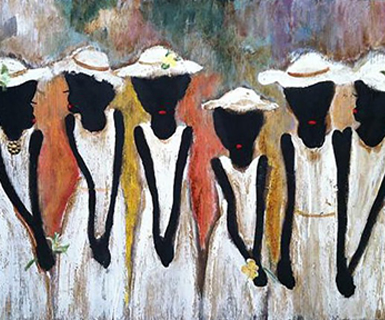 Go Tell It On The Mountain
Kallé
Go Tell It On The Mountain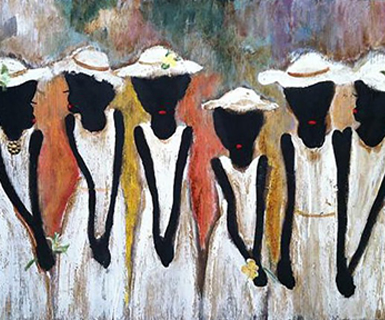 "Just like my paintings, I am faceless. I aspire to create other people's hope through my art. It's not about me."
Kallé Siekkinen is a self-taught artist from New Orleans and he paints from the heart. He enjoys painting on recycled materials using house paint, wood stain and stucco and is influenced by his friend and mentor the late, internationally renowned folk artist, Bill Hemmerling.
Most of his subjects are children and many of his paintings in some way represent his own life experiences. His painting are frequently faceless and often times painted jet black, more like a silhouette. Kalle says, "the color black is a mixture of all the colors in the world and is meant to represent everyone. By not having facial details, it allows the viewer to complete the painting by seeing the figures as whomever they choose".
In his new series, Kalle enjoys using a wide variety of colors in an effort to portray unity among all people and spreading a message of love, diversity, and inclusion and in his own words, "hopes to change the world".
Kalle's paintings have sold to collectors abroad and have become a favorite among educators and directors of diversity. Many of his paintings can be seen in t.v. shows and movies such as Queen Sugar, Girls Trip, and C.S.I New Orleans.
Many of his paintings were created at the O Museum in the Mansion in Washington, D.C.


Historic Site on The African American Heritage Trail