Secret Door Tour Tickets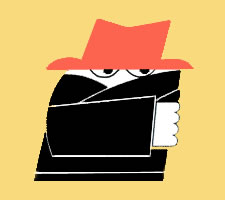 On this self-guided experience you'll find your way through secret doors and covert passages to a world never imagined. You'll be walking in the footsteps of presidents and freedom fighters, historians and fiction writers. Our volunteers will treat you to an in-depth history of our philosophy, museum, building, secret doors and what to look for as you head out on your super sleuth adventure.
We have over 100 rooms and 80 secret doors (yes 80!). We guarantee you can see at least 60 of our legendary rooms - but be warned secret doors are tricky to find - if you find 2 or 3 you are an above average sleuth. We will never ruin the surprise of finding a secret door by giving you a map - or showing you where they are. So be sure to keep your eyes open.
Bring your own shopping bags. Everything is for sale.